Roswell Salon and Spa Services:
At Joseph & Friends Roswell/Norcross, we are a full-service Aveda Concept Salon and Spa,offering a variety of first-class services including: haircuts, color, extensions, facials, and massages. Joseph & Friends Roswell/Norcross only uses Aveda products. Maintaining this standard of integrity, Joseph & Friends Salon and Spa can confidently say that we are positively impacting the people, the ecosystems, and the economies from which the product's ingredients are sourced. Aveda's philosophy coincides with ours and that is what makes us who we are: one vision, one body, one world. Leave the stress of the day behind and let our licensed Aveda professionals relax you with our signature facials and massages.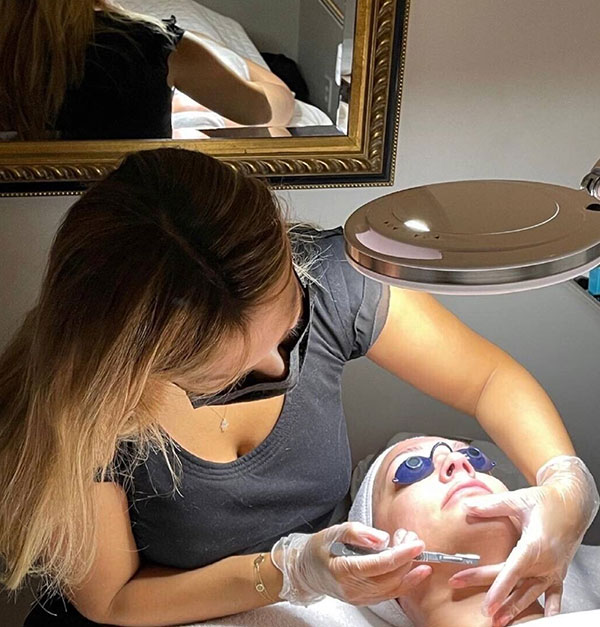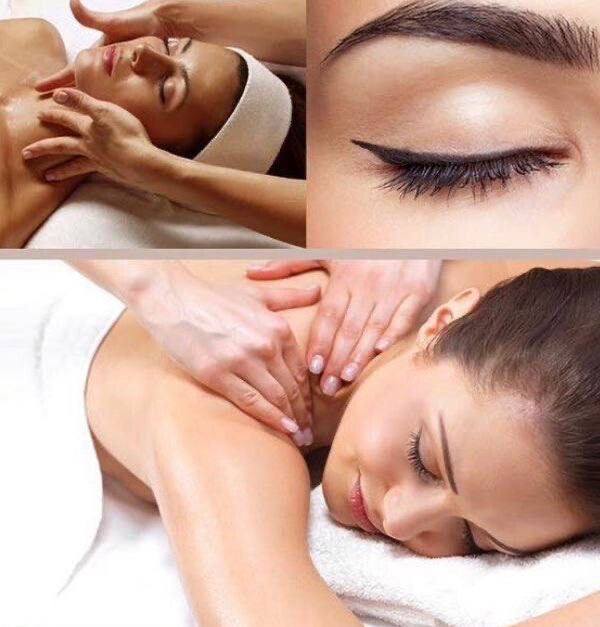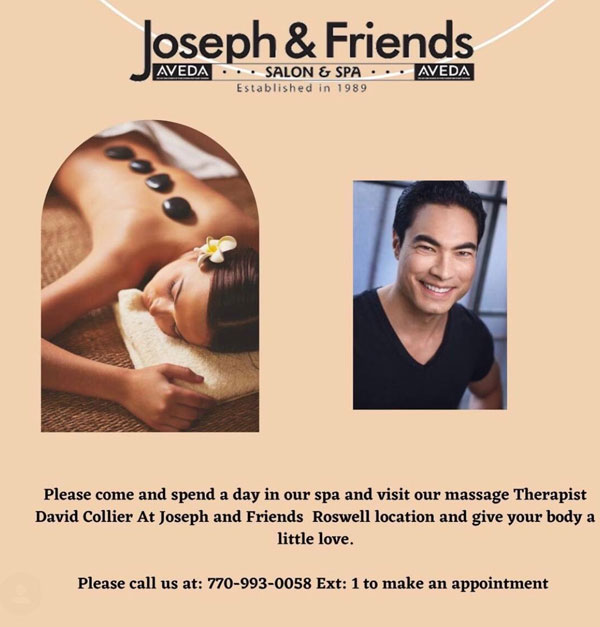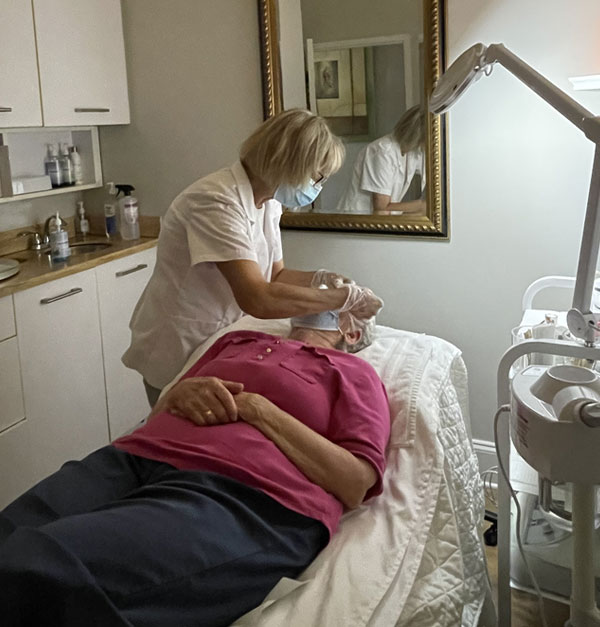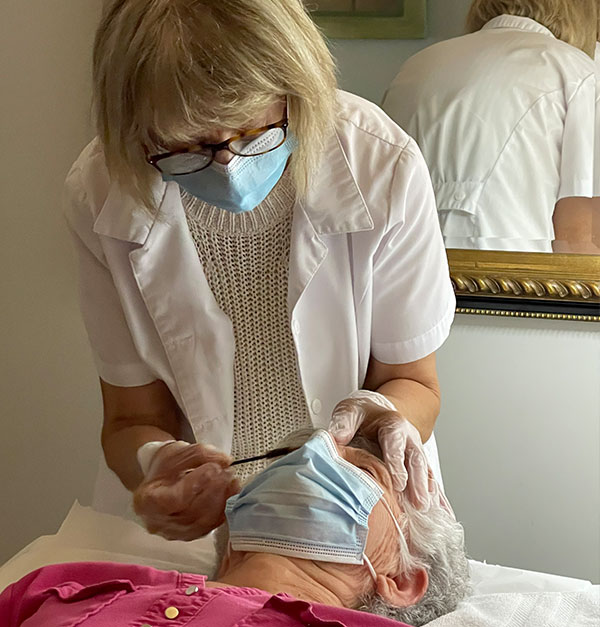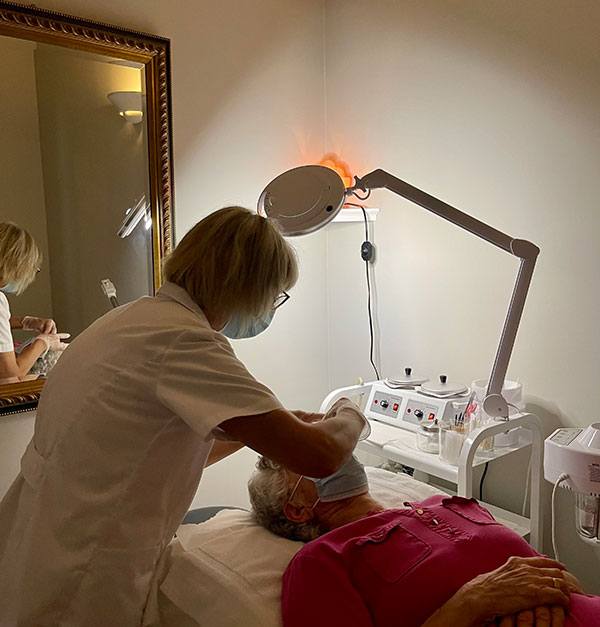 "Available only at our Roswell and Milton locations"
Facials
The acne lift involves stretching the skin like in a mini facelift. This does two things: It lessens the depth of the scars by tightening the skin and it also tightens the loose skin that tends to bunch around the scarred areas. As an added benefit, the person will look younger and more refreshed.

Teen Facials are designed to address breakouts that are associated with adolescent changes that affect teenager skin. Teenage facials involve deep cleansing, gentle extractions, and a healing mask that will help to rehydrate dry or eliminate oily particles.

Dermaplaning is a minimally invasive procedure that shaves away the top layers of your skin. It can help reduce the appearance of acne scars or pitted skin. Some people get dermaplaning to remove unwanted hair.

Aveda's latest advancement in non-invasive, skin renewing treatments. This facial uses innovative techniques, combining Aveda's naturally derived mechanical and biochemical exfoliation methods into one powerful service, transforming the skin. This treatment results in improved skin texture, clarity and radiance; smooths the appearance of fine lines and wrinkles; refines pores for younger-looking skin.

This deep mask contains essential vitamins, minerals and antioxidants to nourish the skin and fight the look of dullness and signs of damage. Purifying green clay and charcoal help to detoxify and clear away impurities, leaving the skin clean, smooth and refined, Anti-Aging Facial.

Microdermabrasion is an exfoliation process that gently removes the outer layer of your skin, where the dull, dead skin cells lie. The treatment uses tiny crystals that break up these cells to reveal the smoother, softer skin underneath.

Firming Transformation Mask hydrates and helps bring skin's appearance back to a plump, smooth and firm state. Key Benefits: -Plumps and firms. -Combats visible effects of stress and fatigue. -Provides gentle exfoliation. Hydrates and binds moisture to the skin.

This is a treatment for people with hyperpigmented skin. It will help to reduce the darkening of skin on your face and neck. The skin is exfoliated with a gentle scrub and tonic to prep for a revitalizing clarifying peel.9

Perfecting Plant Peel™. This professional facial treatment helps to retexturize skin, smooth fine lines, and refine the look of pores while restoring natural radiance to your skin. This all-natural treatment is safe for acne skin conditions and replaces a chemical peel.

Nano-needling works by enhancing the skin's ability to absorb serums that are beneficial for the skin. Increase skin smoothness and hydration. Exfoliate the skin. Improve microcirculation in treated skin. Even out skin tone. Improve skin texture and acne scarring. Make lines and wrinkles less noticeable.

The purpose of this treatment is to generate new collagen and skin tissue to smooth, firm, and tone skin. Microneedling is mostly used on the face and may reduce the appearance of acne, scars, dark spots, wrinkles, and large pores.
Makeup Aesthetics (permanet makeup) / Keratin Extensions.
Microblading with free follow-up touch up, $350 touch up.

Lip Blush With Free Touch up. Touch Up $250

Micropigment Scalp Starting at $300

Hair Keratin & Protein treatment.

Keratin Hair Extensions Quote After Consultation.
In Salon Services
Bridal Package consists of two visits – pre-trial (hair and make-up) and day of the wedding (hair and make-up).